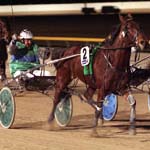 mailing list
Want to find out all the latest news from Harness Racing Training Centre?

Just enter your name and email address below and we will add you to our mailing list and discussion list.
Courses
The Harness Racing Training Centre offers a range of training courses designed to suit the needs of the harness racing or general horse enthusiast.
Online Knowledge Units
RGR20108 Certificate 11 in Racing (Stablehand)
RGR30208 Certificate 111 in Racing (Advanced Stablehand)
RGR40308 Certificate IV in Racing (Harness Race Driver)
RGR40108 Certificate IV in Racing (Racehorse Trainer)
RGR30508 Certificate III in Racing (Track Maintainence)
21908VIC Certificate II in Equine Industry
The FUTURE of learning is here!
login
updates
No Updates Yet