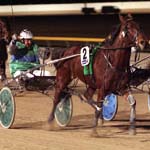 mailing list
Want to find out all the latest news from Harness Racing Training Centre?

Just enter your name and email address below and we will add you to our mailing list and discussion list.
Student Information
Code of Conduct
Training and Assessment Policy Student Induction
Enrolment Form
Assessment Guidelines
Refund Policy
Equity and Equal Opportunity Policy
Access and Equity and Client Selection Policy
Finance Policy

The FUTURE of learning is here!
login
updates
No Updates Yet